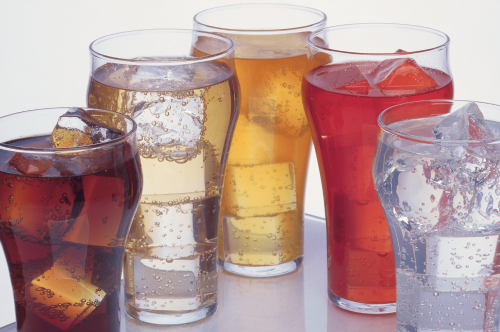 Demand for non-alcoholic beverages sees some recovery in 2021
The majority of non-alcoholic ready to drink (RTD) beverages which were negatively impacted both by tougher than expected economic conditions in 2021 and the emergence of the Covid-19 variant Omicron are starting to see signs of recovery, according to statistics released by BMi Research.
The past two years were challenging for many categories with consumers choosing to limit their disposable spending, and in some cases, reconsidering their end of year holiday plans with the outbreak of the Omicron variant. However, as children have returned to school and foodservices opened up, the tide is turning. On-consumption demand, particularly for premium beverage brands, constitutes a significant proportion of the non-alcoholic beverage sector.
Non-alcoholic beverage categories were particularly impacted by rising input prices which resulted in above average price increases in selected categories, by stage four loadshedding which had a knock-on effect on production activities for some categories, by riots and business damage in KwaZulu-Natal and parts of Gauteng in the third quarter, and higher than average rainfall and cooler weather in the fourth quarter of 2021, all of which resulted in lower demand, explains Khathu Musingadi, Senior Research Analyst at BMi Research.
As the environment normalises, demand is picking up although volume and value recoveries from 2020 did not meet expectations.
Sports drinks
The RTD sports drink category saw healthy growth in both volume and value in 2021, but remained below expectations. Musingadi cautions that volume growth was off a low 2020 base which was negatively impacted by the Covid-19 pandemic. "The easing of lockdown restrictions in 2021 led to consumers becoming more active again while amateur and professional sporting leagues – where ready to drink sports drinks feature prominently – started up again."
Given the tougher economic environment, consumers however, did not react favourably to the higher prices and continued to focus on value-based purchasing, she reveals.
Energy drinks
The RTD energy drink category continued to exceed expectations in 2021, recording both volume and value growth compared to 2020. Musingadi reports that value-based local brands, in particular, continued to have a positive impact on the category, with aggressive pricing activities driving demand and attracting new consumers. More expensive, imported brands did not enjoy the same high growth as local brands.
"Energy drinks are regarded as offering a value-add when compared to similarly priced beverage alternatives," points out Musingadi. "At the same time, 2021 saw a number of new players which helps to keep consumers interested in the category."
Sparkling soft drinks
Despite aggressive promotional activity during 2021 aimed at regaining ground lost in 2020, the sparkling soft drinks category saw only muted growth in 2021. Larger pack sizes continue to drive the volume recovery as they are seen as more affordable in Rand per litre terms than smaller pack sizes. However, the category is expected to perform well over the medium term as economic activity continues to improve.
Iced tea
The RTD iced tea category is the only ready to drink category that did not see a recovery in 2021 after the challenges of 2020, declining both in terms of volume and value. The negative performance of the category, according to Musingadi, can be attributed to the relatively higher average selling price of iced tea products compared to other beverage alternatives, which has resulted in a shift to other beverages; the slower than expected economic recovery which negated the sales potential of premium beverage alternatives, and the fact that the category is not receiving the required promotional pricing and promotional support which is further contributing to substitution with alternatives.
"The iced tea category is not currently attracting new consumers," she points out. To reverse the category's downward trend, iced tea brands will need to invest in brand building, communicate a benefits reason for consumers to choose iced tea over other drinks and justify their higher cost to consumers.
Bottled water
The bottled water category saw limited volume growth and only slightly higher value growth in 2021, compared to 2020. These results are attributed to a low base in 2020, a muted economic recovery and the easing of lockdown restrictions in 2021.
"Continued selected restrictions towards the end of 2021 meant that consumers were home-based more than normal, consuming tap water which negated the need for packaged water given that on-the-go pack sizes drive this category," explains Musingadi, adding that as the economy improves, the local bottled water category is expected to perform better with increased volume growth.
Dilutables
Dilutables are primarily targeted at lower to middle earning consumers that suffered the most from slower than expected economic recovery, lower earnings and higher levels of unemployment during the pandemic. Value brands within the dilutables category tend to drive the market, rather than pricier cordials or squash. In 2021, the dilutables category declined both in terms of volumes and value.
"This is an interesting category because typically, when dilutable volumes go up, other ready to drink categories go down in volume – and the reverse also holds true," reveals Musingadi. "During lockdown in 2020, positive demand for dilutables was the result of a good price point, effective promotion and a perception of value. The decline in dilutables was largely the result of the higher sales recorded in 2020. The category is expected to recover over the medium term as economic activity continues to improve."
Fruit Juice
The fruit juice category saw healthy volume and value growth in 2021 and is expected to continue to show good growth in 2022. "The fruit juice industry has benefited from consistent fruit harvests in recent years and stable pricing," reveals Musingadi. "As children have returned to school, we have seen a shift away from dilutables back towards ready to drink fruit juices which is benefiting the category."
The majority of non-alcoholic beverage categories are expected to see further volume and value growth in 2022 as economic activities continues to improve and encouraged by aggressive promotional and pricing activity to entice sales, concludes Musingadi.