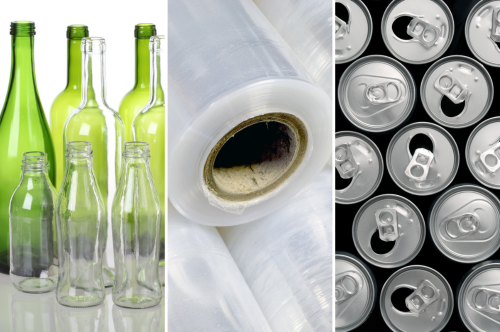 SA's packaging sector bounces back
South Africa's packaging industry demonstrated incredible resilience in the face of the country's imposition of national lockdowns during 2020, with volume recovery in the sector tipped to reach pre-lockdown levels by the end of 2021 for selected markets, the 2021 Packaging Overview report by full-service research house, BMi Research, has revealed.
The report spans the full year from January to December 2020. It encompasses respondents' entire experience of 2020, and incorporates some of their responses to conditions at the beginning of 2021, sufficient to provide an idea of the trajectory of the 2021 year. The findings were finalised in July 2021, and recently released.
The ability to look for opportunities and quickly adapt to these during lockdown as well as the speed in adapting to the new requirements as essential service providers, are among the reasons cited for this volume recovery in the report by author and BMi Research consultant, Dr Dana Braithwaite.
"The market is expected to show volume growth of 8.7% this year, reaching pre-lockdown 2019 volume levels by the end of 2021. Being listed as essential service providers during lockdown last year allowed companies to continue operating with downwards-adjusted budgets, but did not necessarily translate into increased output across all industries in the sector in 2021, rather planning for returns to previous production levels. On the whole, we expect the market to only fully recover, across the board, by the end of 2022 or even 2023," explains Braithwaite.
This projected growth for 2021 is positive, given that Braithwaite's report shows that every industry in the packaging sector experienced a volume decline in 2020, with industry volume contracting by 7.7% last year. That, against the backdrop of a real drop of 7.0% in the GDP in 2020.
By sector, glass recorded the greatest loss in 2020, with volumes down 12% on 2019 figures. This was primarily as a result of the lockdown ban on alcohol trading. The alcohol sector makes up a significant portion of glass demand, which ground to a halt when conflicting lockdown regulations prohibited the sale of alcohol and subsequently, impacted negatively on the bottling of alcohol and sales of bottles for alcohol. These four to six weeks of lost production during the 2020 hard lockdown were never recovered. By contrast, in 2021, the glass industry looks set to see a 17% growth in volume, boding well for this year's figures.
The metal industry lost around 10% in volume in 2020, mostly due to the hard knock delivered to beverage cans as a result of decreased onsite consumption following the closure of restaurants and tourism establishments under lockdown. Even when lockdown levels eased, consumer buying patterns, which had shifted from purchasing single beverage cans at lunchtime each day to buying beverages in larger plastic bottles, remained. This was directly connected to the work-from-home trend that prevailed throughout 2020.
A change in the demand for large drums, from metal to plastic – driven by a lack of raw materials during lockdown to produce metal drums – also contributed to this volume decline in the metal industry last year. The industry is expected to recover this year, with an 8.5% volume recovery projected for 2021, but some of the volume shift to plastic looks to be permanent.
Plastic saw volume losses of 3.5% across the industry last year, however rigid plastic and flexible plastic performed quite differently. Where rigid plastic recorded a 7.5% decline, flexible plastic volumes actually increased marginally by 1.0%. Although this increase was not enough to affect positive growth in the industry as a whole, it did offset some of rigid plastic's declining volumes.
This growth in flexible plastic output was largely attributed to the increased demand for single-use plastics to enable business owners across various sectors to meet Covid safety protocols, where the reuse and sharing of containers, and handling of unpackaged goods, was discouraged.
"This was one example of where the sector looked for an opportunity to maximise production despite lockdown. Environmental concerns around single-use plastic had put pressure on this industry in the past. Now, with consumers wary of handling unpackaged goods, single-use plastic was seen as a standout solution. The plastic industry also quickly rose to meet the need for PPEs in South Africa, particularly plastic facial visors and plastic screens for client-facing staff in banks and certain retailers," says Braithwaite.
Increased innovation was also observed in the paper industry. Cardboard box producers rallied to meet demand for shipper boxes, packaging and protective fillers, as online shopping rocketed and entrepreneurial South Africans turned to new online businesses during lockdown.
According to the report, there were a number of broader issues that threatened to derail the sector in 2020/1 – many of which will remain a threat going forward.
One was the container crisis, which continues today. As the pandemic took hold last year and global lockdowns rolled out, so imports and exports were halted, resulting in containers being confined to ports and empty containers not being collected. A shortage of containers on the ocean as well as delays in accessing ports following the lifting of lockdowns, has caused a massive worldwide container bottleneck.
The knock-on effect of this is spiralling shipping costs; some local packaging players confirmed that they were now paying as much as three or four times the amount to ship products into South Africa. Added to this, many shipping routes that were used pre-pandemic and closed during lockdown have not reopened, as they are no longer seen as viable.
"Where it cost $1500 to use a container before, some companies are now paying $5000 to use that same container. That's not to mention the increased cost of the products inside the container following incredible increases in the price of raw materials over the past two years. These are unprecedented increases – double digit increases with little to no notice given, as opposed to the single digit increases and three to 12-month notice periods of before," Braithwaite explains.
She adds that force majeures were another unexpected pandemic consequence, which allows suppliers to leave their contracts unfulfilled or only partially filled as they balance lowered output fairly across the customer base, without penalty, as a result of unforeseeable circumstances.
These factors have combined to form something of a perfect storm for the packaging sector, which has been left unable to accurately forecast supply or demand.
Here at home, the fallout from the July 2021 riots along with mounting pressure from loadshedding and failing municipal infrastructure are also taking their toll on the sector. Braithwaite says the impact of the KwaZulu-Natal and Gauteng riots in particular will have far-reaching consequences for the sector – the full extent of which will only be seen in BMi Research's 2022 industry review.
"There is no doubt that the riots had a negative impact on the packaging sector. Many facilities were hit hard, including some of South Africa's flexible plastic factories in KwaZulu-Natal. That has conservatively affected around 500 jobs," Braithwaite adds. "But out of this tragedy came the most unexpected corporate goodwill – many industry players offered to help other companies while they got back on their feet after the riots. This demonstration of Ubuntu was incredible to see, and came off the back of phenomenal efforts by nearly every player in this sector to maintain jobs during lockdown in 2020."