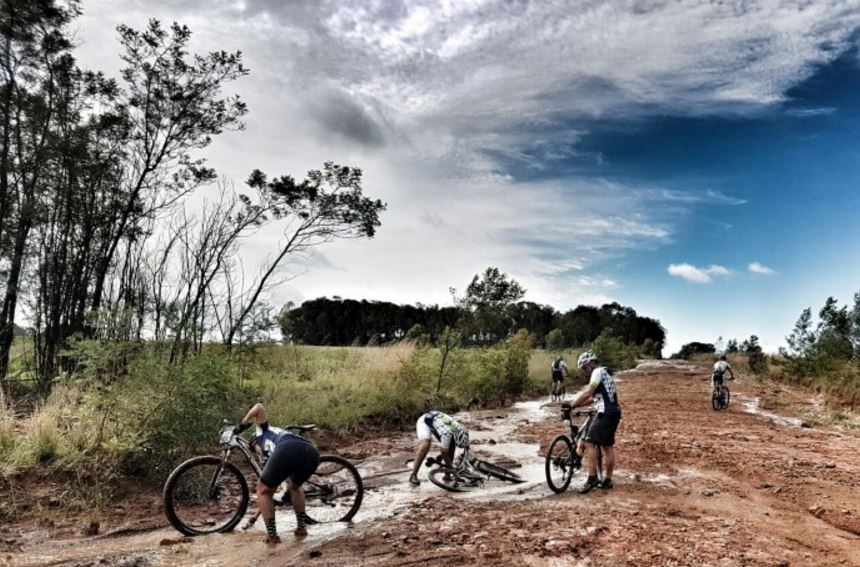 JackalBerry MTB Cycle Challenge 2016
The cyclists of the JackalBerry MTB Cycle Challenge 2016 raised over R300,000 for the Ubuhle Christian School, in Bronkhorstspruit. This achievement is another feather in the cap of a concept which evolved from a casual chat around a braai in 2010 and which has now cumulatively raised over R835,000 for the school.
In November 2016, 43 riders participated in either the first or second day of this gruelling 277km race from Bronkhorstspruit to JackalBerry Farm, in Machadodorp, on 25 and 26 November, each wearing brand new kit from the sponsors 4PL, BMi Research, and Six Square Networks.
The money raised exceeds the group's target by over R50,000 and the three main sponsors are ecstatic.
"This year's race proved to be the most challenging to date so we're extremely proud of the cyclists. The money will be used to build a new classroom for Grade 7 learners," said Gareth Pearson, CEO of BMi Research. "We couldn't have anticipated that the informal challenge set out around that braai in 2010 would be this successful. It is a terrific accomplishment for all involved."
Ubuhle was founded in 2008 by local volunteers to assist orphans and vulnerable children living with farm workers in farming communities in the Bronkhorstspruit area. Today it provides a pre-school facility and an English primary school up to Level 3, after care, workshops and courses for
adults, as well as aid to develop new income sources for the 200 rural families living in the area.