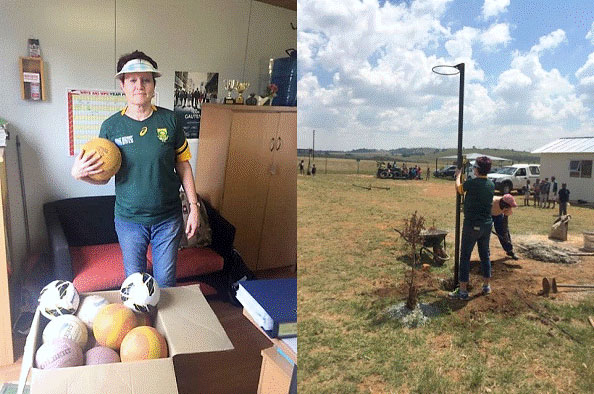 BMi Research provides a helping hand for Ubuhle
As part of BMi Research's ongoing CSR initiative with the Ubuhle Care and Development Centre in Bronkhorstspruit, BMi Research staff members together with Netball SA erected two full-size and two portable netball poles which were donated by Netball SA.
Ubuhle Care and Development Centre was founded in 2008 by local women and men who work on a voluntary basis. Ubuhle offers social care, pre-school and an English primary school up to grade 7. The centre also provides after-school care, workshops and courses for adults as well as some aid to develop new income sources to 200 families living in the rural area. BMi Research has been supporting Ubuhle Care and Development Centre since its inception.