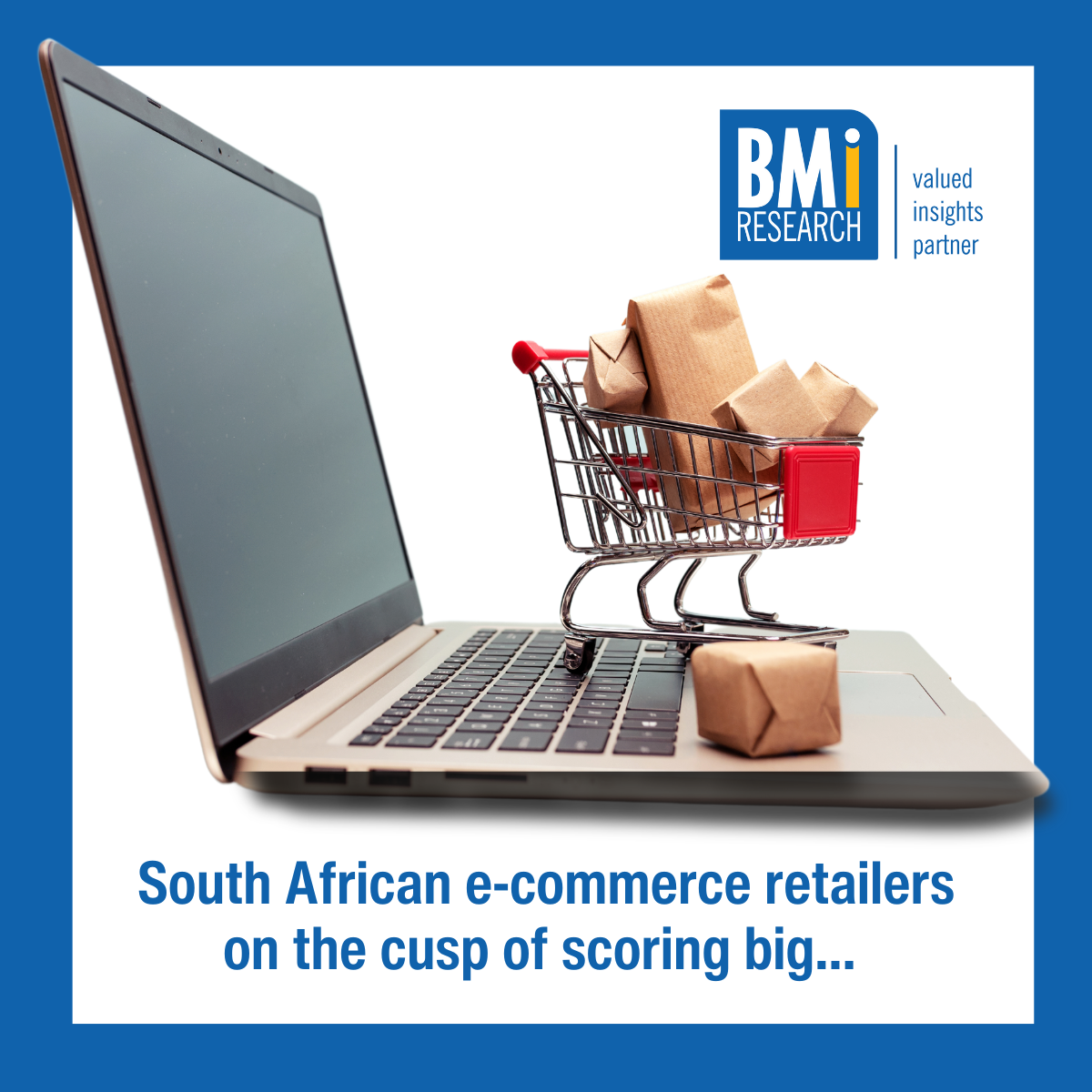 New rapid response CX online tool helps retailers tap into SA's growing e-commerce market
South African e-commerce retailers are on the cusp of scoring big, despite the current strained economic conditions – but only if they get their online consumer experience spot on.
So says Jenni-Ruth Coggin, CEO of BMi Research, who pointed out that e-commerce among certain groups of the population is expected to increase in future. Data from a 2022 survey by World Wide Worx and Mastercard forecast that e-commerce would grow by 25% in 2023, while RMB predicts the value of e-commerce transactions will increase 150% to hit R225bn by 2025.
Coggin pointed to BMi's own research, conducted in 2020, which evaluated consumer experience of online shopping, and found that insufficient stock, transaction and delivery issues, and unclear refund practices were hampering local e-commerce sales.
"The findings point to significant opportunities for retailers with active online stores – but only if they get their online user experiences right. For those with below par e-commerce platforms, these predictions could spell disaster.
"To be successful, online platforms must meet all consumer expectations. Shoppers who have disappointing online experiences tend not to give those retailers or brands a second chance. Companies with e-commerce platforms must ensure they deliver a positive overall experience each and every time. Consistency is key, with little room for error, especially in this age of fickle consumerism and increasingly diminished brand loyalty," she explains.
South African online retailers looking to tap into this projected growth in local e-commerce now have access to an invaluable new insights tool from BMi Research: real-time data and results from mystery shopping research into the user experiences of their online stores.
The new offering merges two of BMI Research's most in-demand services, notably CX Online, which delivers mystery shopping surveys of e-commerce stores' online shopping experiences, and its recently launched rapid response mystery shopping research service, which delivers research insights in 24 to 48 hours.
This new fast-response mystery shopping e-commerce service enables online retailers to quickly and easily identify shortcomings in their online customers' user experiences and rectify these, preventing abandoned carts, slow sales and negative customer reviews.
"By combining these two service offerings, we aim to give our clients with e-commerce platforms access to detailed, user-oriented research insights in 24 to 48 hours," says Coggin. "This empowers brands and retailers to quickly step in and make any necessary changes to their online customer journeys to ensure a seamless consumer experience. Online shopping is an extension of the in-store experience; this new solution helps retailers ensure that continuity between these two consumer interfaces."
BMi's CX Online solution was developed specifically to help brands meet these expectations by measuring and guiding companies in improving their customers' online shopping experiences. CX Online helps retailers identify service gaps, track online sales and site performance, build brand loyalty, and assess service levels. This provides insights into the online shopping, transaction and delivery experiences as well as users' overall experience of the site.
The research house's rapid response mystery shopping research solution was launched in July 2023. It is an effective means of measuring, monitoring and gaining insight into a business's customer service and post-sales aftercare from a customer perspective, and relies on observation and recall, which can be carried out on both small and large businesses across a multitude of sectors.
Mystery shopping has long been one of BMi Research's core offerings, providing clients with an effective way of understanding customer experience through objective customer feedback.
For further information visit  https://www.bmi.co.za/ or contact Jenni-Ruth Coggin on (011) 615-7000 or email [email protected]
Ends
BMi Research (Pty) Ltd is a research house specialising in consumer, retail, FMCG, educational and industrial research and is a wholly owned subsidiary of the South African-based Cognition Holdings, a JSE-listed company.